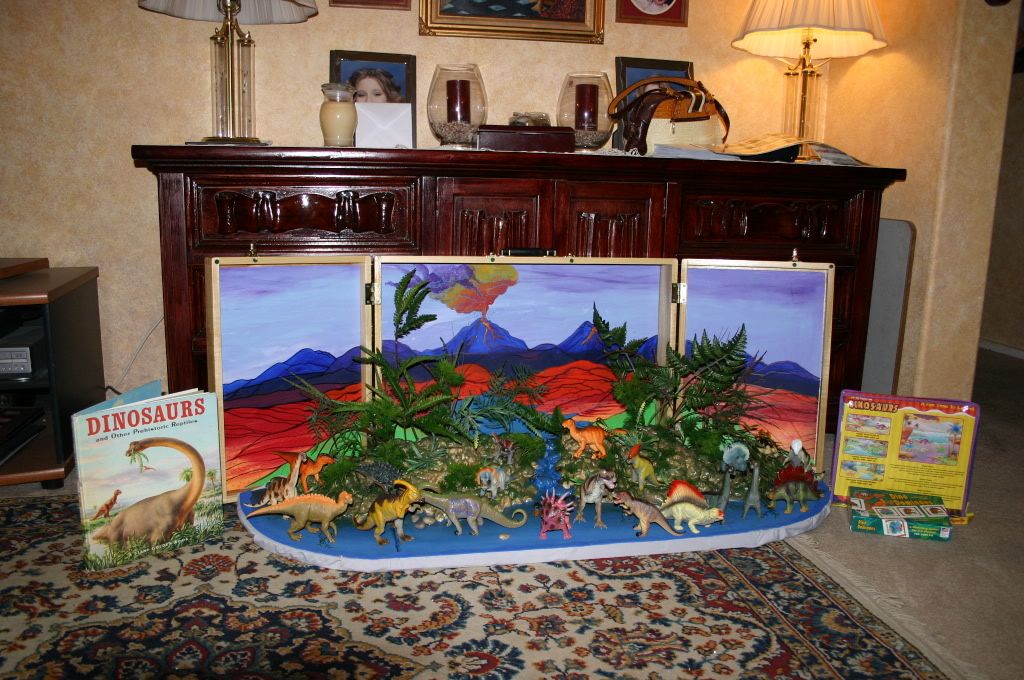 My husband Bill helped make a poplar and maple wooden case for this diorama I made for my grandson Caille. I designed it so that it is about the size of a postor board on the main box and the two flanking pieces fold in on a hinge and close in the center, leaving about 5 inches of interior space to store the toy dinosaurs. I made the backdrops on foamcore postor board with velcro tabs so that they're removable and he can someday use the case as his science display or other project display when he goes to school.
The front base is made from the styrofoam packing from a large screen television that I covered with fabric and a piece of luan wood and then sprayed foam insulation into the little mountains you see. When they were dry I painted them with green, brown and blue and then hot glued various plastic and silk plants and some real stones to the surface to create a habitat for the dinosarus. It fits in front of the case at an angle so the sides become the back drop for the landscape piece.
Here is my grandson playing with his diorama at Christmas.